Staying Safe Behind the Wheel When There is Snow or Ice on the Roads
As a kid growing up in the Delaware Valley you probably looked forward to snow days. However, as an adult who has to drive on the roads, you probably have a very different attitude towards the snow. While this winter has been remarkably mild in terms of snowfall accumulation, by some reports the Philadelphia region is expected to receive between 23 and 30 inches of snow over the winter months. Since Punxsutawney Phil saw his shadow signaling the potential for another six weeks of winter, it is important for drivers to be careful when they are on the road. Our Philadelphia car accident lawyers will give some safe driving tips for when the roads are covered in snow and ice, as well as provide you a guide of what to do if you are in an accident.
Hazards of driving in the snow
Each year it is estimated that there are nearly 1.5 million crashes in the United States that are attributed to poor weather conditions. Out of all the road conditions that drivers must face, rain, wind, heat, the most dangerous by some accounts are when it is snowing or when there is ice on the ground. Recently, there was a 59 car pileup on Interstate 80 attributed to snow and poor weather conditions. This accident which closed roads for hours as crews attempted to safely get passengers off the road indicates the dangers drivers face when they get behind the wheel when it is snowing.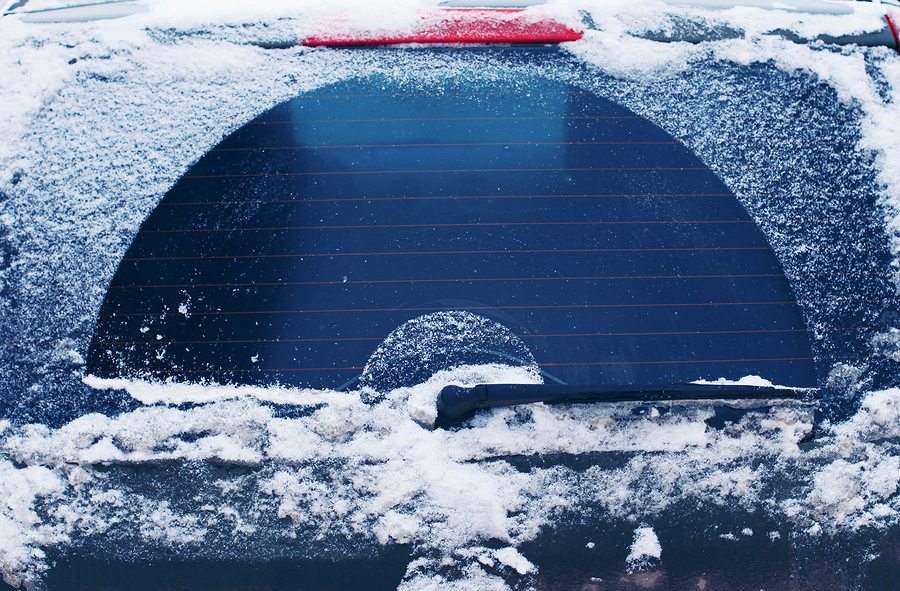 Reduced visibility – not only do drivers need to be concerned with what is going on in their cars, but drivers need to be concerned with their own sight. When the snow is falling it can reduce visibility, sometimes to the point when you cannot see in front of your car, this is often referred to as "white-out" conditions. When your visibility is dramatically reduced you may not be able to see the cars in front of you.
Losing control of your car – when the roads are covered in snow or ice it can make it hard for your car to maintain traction and continue driving in a straight line.
Tips for Driving in the Snow
Don't slam on your breaks – When there is snow or ice on the ground any sudden deceleration caused by applying your brakes too rapidly can cause you to lose control of your vehicle.
When it is white out condition don't pull over – This may sound counter-intuitive because you would think that when the conditions are not ideal you should pull over on the side of the road. While this may be a good general rule of thumb, the problem with this tactic when the snow is near white out condition is that other drivers will not be able to see you on the side of the road, which can lead to an accident. Rather, the Pennsylvania Department of Transportation recommends that you slow down and put on your hazard lights to try and make your car as visible as possible to other drivers.
Provide for ample room between you and the car in front of you – This tip goes hand in hand with not applying your brakes too quickly. By providing enough room between you and the other driver in front of your car, you are providing yourself with a "cushion" of space in the event that you need to stop.
Accelerate slowly – Not only do drivers need to be concerned when they are applying their brakes but drivers should also be cautious when applying the gas. When the road is covered in snow or ice and a driver quickly applies the gas pedal the car can quickly lose control, the tires can spin, or the driver may not be able to keep their car stable.
What to do if you are in an Accident in Pennsylvania?
If you are in an accident because of the snow or ice, there are a few things that you can do to not only assure your own safety and well-being but also of those around you. To begin, if you are in an accident on the road, Pennsylvania law requires that you pull over to either exchange information, or render reasonable assistance to the injured. In the case of a car accident on the road because of the snow, bear in mind that because of the visibility you should be cautious about leaving your car in the middle of the road, and if possible you should turn on your hazard lights.
Call the police – If you are in an accident and there has been significant property damage or if someone has been injured, you should call the police.
Exchange information – Along with pulling on the side of the road, it can be crucial to any future litigation you may have to gather as much information as you can. This, of course, should only be done if there is not an immediate need for medical attention by one or both parties. In those cases, the injured should seek prompt medical attention. If you have been in an accident it is important to exchange:
The names, addresses, telephone numbers and insurance companies of the other car's legal and registered owners — if the driver does not own the car.
The names, addresses, dates of birth, driver's license numbers and telephone numbers of any passengers in the other car
The names, addresses and telephone numbers of any witnesses to the accident. Ask them to stay to talk to the police. If they insist on leaving, ask them to tell you what they saw and write everything down.
The name and badge number of the law officer who comes to the accident scene. Ask the officer where and when you can get a copy of any accident report.
Make note of traffic and weather conditions. Take photographs if you can.
While this winter may have thus far been relatively mild in terms of winter precipitation, there are still several months of cold weather ahead of us, and as you know living in the Philadelphia area, a small snow shower can quickly turn into a major snowstorm.
In Need Of a Philadelphia Car Accident Attorney?
If you have been injured in a car accident, now is the time speak to an experienced Pennsylvania car accident attorney. We understand the costs it can take to rehabilitate from a serious injury. Furthermore, we understand what certain injuries and other damages are worth. Remember, auto insurance adjusters work for the insurance company – not you. They are trained to give you minimal compensation so that the company can have maximum profits. They are not on your side. If you or someone you love has been seriously injured in an accident, call The Reiff Law Firm at (215) 709-6940, or contact us online.