What to Do if You Were Injured at a Beer Garden in Philadelphia
Beer gardens pop up around the Philly area every summer and fall, especially when Oktoberfest season comes around. Some of these beer gardens and beer halls are constant staples of the Philadelphia nightlife, while others are temporary festivals, celebrating Pennsylvania's great variety of large and small breweries. However, the fun can turn sour very quickly if you or a loved one is injured at one of these beer gardens.
If you have been injured in any restaurant, at a festival, or at any other even like a beer garden, talk to an attorney. The Philadelphia personal injury lawyers at The Reiff Law Firm represent the victims of slip and falls, trip and falls, and other injuries caused by someone else's negligence. We may be able to fight for you, to help you win compensation for medical expenses, lost wages, and pain and suffering.
Who's Responsible for Injuries at a Beer Garden?
Whenever you are injured in a public place like a restaurant, an outdoor festival, or a temporary establishment, the person who owns the property may be held liable for your injuries. It is up to the owner of any property or premises to take care of their property and keep it safe for guests and patrons. Whenever someone is injured because of a hidden danger, they might be entitled to sue the property owner.
For many beer gardens, the issue of who "owns" the property may be replaced with who currently "runs" or "manages" the property, instead. If the venue is a permanent restaurant or bar, the owner may be responsible for any injuries. If the site of the injury was a public place, temporarily rented for a public festival, the owners or the people in charge of the beer fest might be responsible. In some cases, both the owners and the people renting the space might be jointly responsible.
Since many temporary stands and beer festivals are run on public property, the City of Philadelphia may ultimately be responsible. In these cases, it's the City that allows the festival to run, and the City that owns the property and must keep it safe.
The people running the event, whether it be a cultural society, group of brewers, or other event sponsors, might also be responsible for your injuries. If they are renting the property from the City or another private owner, they might be responsible for its upkeep while the beer garden is running.
Nevertheless, someone is responsible for maintaining the property. This includes things like ensuring that wires and cables are not a tripping hazard, as well as ensuring that foot traffic is safe from cars and other potential sources of injury.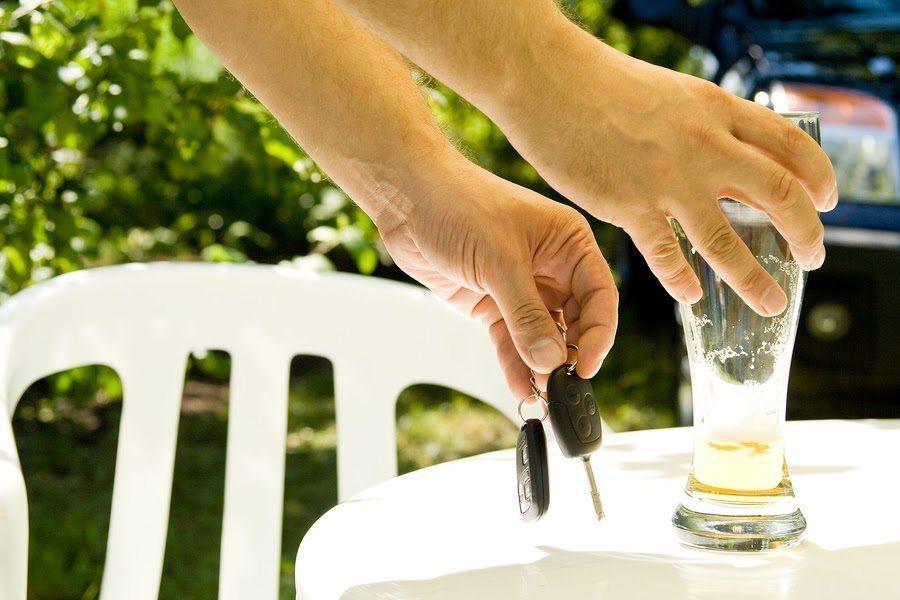 Getting Compensation for Beer Festival Injuries
Whenever alcohol is involved, there is a risk of injury. If you were drunk and contributed to your own injuries, your final damages might be reduced. However, the doctrine of comparative negligence, defined under Pennsylvania General Assembly Statute §7102, still allows you to recover compensation for your injuries, as long as you are less than 51% at-fault for your own injuries.
Many festivals and events that use public space are required to carry insurance that can pay for injuries like yours before the City will give them a permit to host the event. This can help ensure that there is a party that can pay for your injuries. Many times, however, insurance does not cover enough compensation for severe injuries. Never accept a settlement from an insurance company before talking to a personal injury lawyer about your case.
Knowing what your injuries are worth is one of the most important things an attorney can help you with. First, the damages you might be entitled to should include the cost of any medical bills or other medical expenses caused by the accident. This includes the cost of emergency medical services, surgeries, imaging, and physical therapy and rehab. This depends heavily on the severity of your injuries and what medical treatments are required. If you had to miss work while you recover or are unable to return to work for a prolonged period, you might also be entitled to compensation for your missed paychecks.
Lastly, you might be entitled to damages for pain and suffering. These damages are very personal, and depend on your own experience of the injury and its effects. They cover both the physical pain and mental suffering associated with your injuries.
Many injuries can occur at a beer garden or other festival. Poorly-lit areas can cause serious falling or tripping hazards. Areas slippery with beer spills and other liquids could be a hazard, especially for an intoxicated patron. Lastly, the presence of other people – some of which may be too drunk – can open you to potential injuries or altercations.
Philadelphia Personal Injury Lawyers
If you or a loved one was injured at a beer garden, beer festival, Oktoberfest, or any other outdoor event, talk to an attorney with experience in premises liability today. The Philadelphia beer garden injury attorneys at The Reiff Law Firm fight for compensation for your injuries. Call (215) 709-6940 today for a free consultation and to learn what your case might be worth.